Vademecum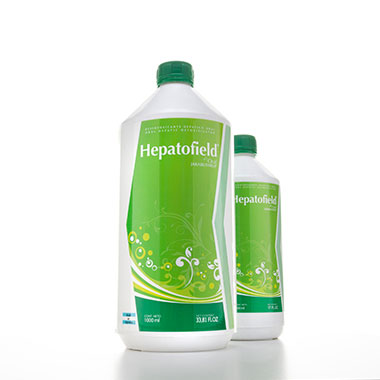 Hepatofield
Oral liver detoxifier
Benefits:
Purebred horses are animals exposed to high stress levels because of the demanding training they are subject to, their permanent enclosure and the different treatments they receive, which, in many cases, result in a liver disorder of cholestasic type, due to billiary drainage obstructions, congestions and intestinal inflammations, colics and intoxications of exogen or endogen origin. Cholestasis syndrome expresses in sport equine through disorders, such as anorexia, weight loss, skin disorders, constipation, halitosis, intestinal rottenness, cecocolic bloating and flatulences, which, if not properly treated, generate asthenia that determines a significant reduction of the athlete's performance. HEPATOFIELD® has proved, in
the numerous tests made with purebred horses, high efficacy to solve cholestasis disorders in 92% of the cases, with an immediate and complete clinical remission of the signs, no later than 5 days after the beginning of the treatment.
Indications:
Hepatic failure. Medicament intoxications. Lack of appetite. Training.
Overtraining. Activation of the liver function.
Target species:
Sport and working equines not intended to human food consumption.
Posology, dosage and administration:
Administer 25 ml, 1 or twice a day, during 10 consecutive days. The duration of the treatment may be up to four weeks, as needed and according to the Veterinarian's prescription. Oral route, pure, directly into the mouth.
Presentation:
Bottle x 500, 1000 and 5000 ml.

Formula:
Artichoke dye ………………………………………….. 4 ml
Boldo dye ………………………………………………… 4 ml
Carqueja dye …………………………………………… 4 ml
DL. Methionine ………………………………………… 1.2 g
Sorbitol ……………………………………………………. 50 g
Formulation agents q.s. ………………………….. 100 ml
Warning: It may cause excessive softening of stools; in that case, the simple discontinuation of the product recovers their normal consistency
IMPORTANT:
SHAKE WELL BEFORE USE.
The product must be applied by a Veterinary Doctor.