About us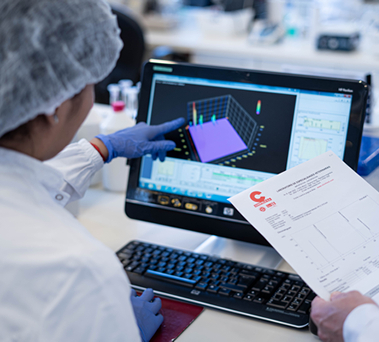 Since we started business in 1966, respect for QUALITY has been the governing principle of our activities; something that has been clearly reflected in the quick acceptance that CHINFIELD Veterinary Specialties have obtained in our country and abroad.
This foundational principle has allowed us the development of a wide range of products and specifics, that today enjoy a very well-earned prestige among breeders and professionals who care for high competition and working equines ; many of these products having become really "classical" in the daily clinical medicine with these animals, in Argentine and in many other countries of America, Africa and Middle East.
We have applied this same philosophy and attitude to the development of a Livestock Line, which most outstanding profile relates it directly to Productivity optimization.
Thus, today we have available for Veterinarians, Cattle breeders and Dairy farmers in general, a VERY EFFICIENT line of: Calcifiers, Mineralizers, Vitaminics, Antianemics, Non-anabolic fattening, etc., that have shown their therapeutic and nutritional capacity in numerous field tests; all of them manufactured with the same quality: CHINFIELD´s QUALITY!
VISION
To be a reference laboratory in the national and international large animal veterinary market, which product and service become a synonym of Quality.
MISSION
Continue producing our own products that meet the increasing national and international quality demands, providing a service that considers the market needs and satisfies the Customer, keeping a profitability that allows the company´s growth.
QUALITY POLICIES
Our Management Establishment, through the present communication, conveys and states to its Customers and the Company's staff, that with the purpose of reaching our Vision and fulfilling our Mission, Chinfield S.A. implements and applies the following Quality policies:
To supply products and services that fully meet the customer´s needs and earn their confidence, a concept that must be a priority for all the company ´s members, since health preservation of the addressees of our products depends on this.
To make aware and encourage the staff at Chinfield S.A., to develop their full potential to improve Quality day after day.
To establish the development of Quality Management within the organization, keeping attention to the requirements of the Good Manufacturing Practices.
To count all the time on staff whose skills and knowledge for performing the assigned tasks are such that allow the attention of our customers' needs and primarily, to keep the Maximum Respect for Quality.
Policies that shall be revised and adapted in compliance with the Laboratory´s Vision and Mission, requirements of the Good Manufacturing Practices set forth in Disposition Nr. 482/2002 by SENASA, or other similar ones, for specific application, and the principles and concepts of Standard 9001:2000.
After all these considerations Chinfield S.A. are gratefull to Vets and clients domestic and abroad whom allowed to meet the high range raised during all these years which encourage to foresee a promising future.
Susana Fischer